Lucky Horse Shoe Solid 9ct Carat Gold Curb bracelet 19cm x 8mm stone set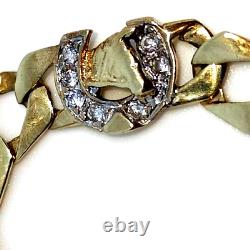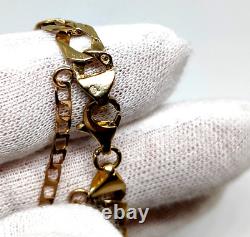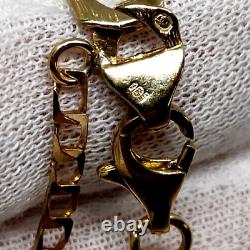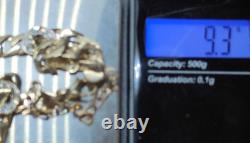 9ct Gold Bracelet, Lucky horse shoe set. Full hallmark indicates this was Assayed and Hallmarked at a Regulated U. Providing consumer protection from fake/costume jewellery. We only sell the real thing!
FAQ (Frequently asked questions) please read before sending a message. #1 What does this weigh? Please see photographs - I take a quick pic on digital scales of almost every item. #2 What size is this? Please see photographs - I take a pic of every item on a ruler (in cm and mm).
#3 What ring size is this? Sizing versions for ring sizes, I list in UK sizes as i'm in the UK but if you're viewing this from the EU or US it will translate it for you. #4 can you tell me more about the hallmark of this item?
If i know it, i list it - if available i photograph a clear shot of the hallmark - google is useful if you wish to do your own research. #5 Can you change this ring to a size X/Y/Z or add engraving?