From The Italian AtelierHouse Of Frederico, 9ct gold bangle, Gold with Memory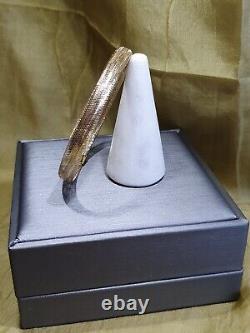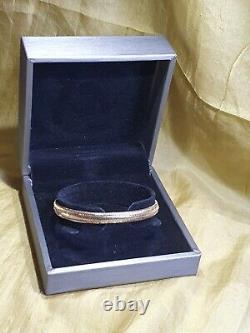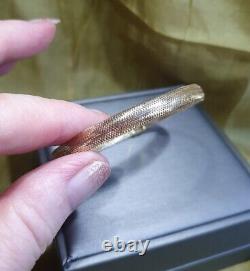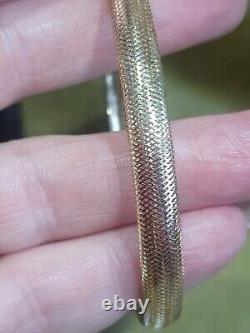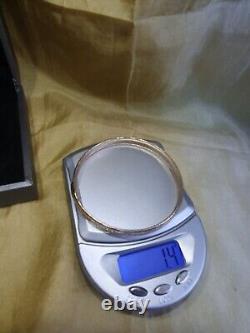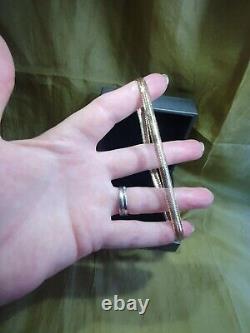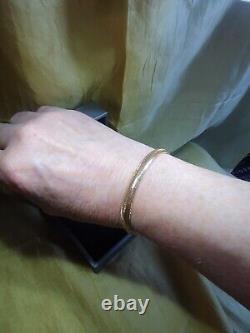 I have for consideration an Italian Atelier made 9ct yellow gold stetch mesh bangle from the House of Frederico in Arezzo. Your bangle is made in Italy, it is stamped Italy 375 , also it has full uk, Sheffield assay marks. Crafted in the house of Frederico from specially annealed 9ct gold. This sleek piece has a stretch feature enabling it to be slipped over almost any hand, so comfortable and effortlessly elegant. Nothing other than 9ct gold has been used in the maufacture of this stunning Atelier crafted bracelet. A great deal of time and effort goes into sourcing my pieces. I do not inflate prices order to discount. I do not send out offers. I will answer any questions as soon as I spot your message.
Presentation boxed as shown by tracked 48.